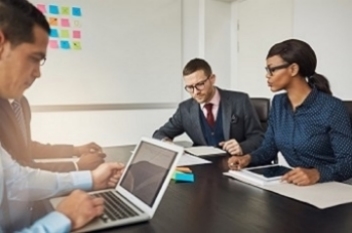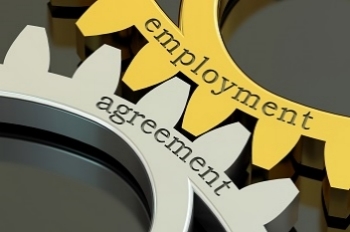 Employment Law Practice
When your job security is threatened or the workplace is hostile and discriminatory, it can be hard to know how best to respond. An employer's violation of your rights can destabilize your financial and emotional well-being. It is important to know your legal rights and options. When the time comes, have an experienced employment attorney fighting for you. Attorney Melissa Pomfred has been advising employees and fighting for their rights for over a decade.
Attorney Pomfred will review the facts of your case and help you evaluate the plan that is best for your situation. Some situations are best served with understanding and sound legal advice. Even if you choose not to take legal action now, knowing your rights and legal options can help you avoid traps that could damage your legal position in the future. The appropriate legal response can range from an attorney calling your employer to clear the air, sending a formal demand letter, mediation, or filing a lawsuit. Whatever legal strategy is chosen, Pomfred Law Offices, PLLC will fight for you and keep you informed throughout the process. With compassion, determination and competence, Attorney Pomfred will fight for the best resolution of your claim.
Pomfred Law Offices, PLLC fights for employees with the following legal issues:
Contract drafting, review and negotiation of New Hire, Non-Competition, Non-Solicitation and Severance Agreements
Leave Act Violations (Family Medical Leave Act, Massachusetts Parental Leave Act, Massachusetts Small Necessities Leave Act, Earned Sick Time Law, and state and federal disability laws)
Workplace Discrimination and Harassment
Sexual Harassment in the Workplace
Failure to provide a reasonable accommodation for a disability or sincerely held religious belief
Retaliation and Wrongful Termination
Wage and Hour Violations including unpaid wages, commissions, bonuses and overtime
Unemployment Insurance Benefits: Hearings and Appeals
Workers' Compensation Claims
New Hire, Non-Competition, Non-Solicitation and Severance Agreements
Before signing any employment contract (new hire, non-compete, non-solicitation, severance), you should understand your rights and the document you are signing. Whether you are a new employee considering signing an agreement upon hire, or you have been fired and presented with a severance agreement, you should understand and evaluate what you are getting and what rights you may be giving up. There is often room to negotiate these agreements, especially if an employer is presenting you with an agreement that is unenforceable under the law. Contact Pomfred Law Offices, PLLC whether you want an attorney negotiating on your behalf, or providing legal advice behind the scenes.
Leave Act Violations
In Massachusetts, qualifying employees may be eligible for a job-protected leave of absence under multiple laws. Refusal to provide such leave to an eligible employee or retaliating against an employee for asserting the right to leave is unlawful. If you have been denied leave or retaliated against for requesting or taking leave, you may have a right to legal remedy. In Massachusetts, employees may be eligible for job-protected time off under the below listed laws.
Family and Medical Leave Act
Massachusetts Parental Leave Act
Massachusetts Small Necessities Leave Act
State and Federal Disability Laws
Massachusetts Earned Sick Time Law
Discrimination and Harassment
In Massachusetts, employers with six or more employees are prohibited from discriminating against current employees or job applicants based on retaliation, age, disability, mental illness, sexual harassment, sex, gender identity, race, color, religious creed, national origin, ancestry, sexual orientation, genetics, active military, and criminal record (inquiries only).
Employees may also have the right to a reasonable accommodation based on a disability, pregnancy-related disability, or sincerely held religious belief. A reasonable accommodation is any change to job duties or the work environment that enables a qualified employee or job applicant with a disability to perform the essential functions of the job or participate in the application process. Some examples of previously granted reasonable accommodations are listed below.
absences from work
change to a part-time or reduced schedule
providing mobility or other assistance devices
altering the workplace so that it is accessible to employees with disabilities
job restructuring
reassignment
Wage and Hour Violations
The federal and Massachusetts wage and hour laws dictate the timing, method and amount employees must be paid. They also define the time an employee can (and cannot) be required to work. If you have not been paid according the wage and hour laws, or as you had been promised by contract, you may have a legal recourse. Certain violations of the Massachusetts wage and hour laws may entitle you to treble damages.
Unemployment Insurance Benefits Appeals
The Department of Unemployment Assistance (DUA) administers the unemployment insurance benefits in Massachusetts. Unemployment insurance benefits provide temporary income assistance to Massachusetts workers who are unemployed through no fault of their own and who are able to work, available for work, and looking for a job. Once you have applied for unemployment insurance benefits, DUA will determine whether you are approved or disqualified for benefits. If you are found disqualified for benefits after adjudication, you only have 10 days to appeal the disqualification and request an appeal hearing. If you are denied after the appeal hearing, you can file a written appeal to the Board of Review. There is also a further level of appeal in District Court. Pomfred Law Offices, PLLC can represent you at each level of appeal.
Workers' Compensation Claims
If you are injured on the job, you may be eligible for Workers' Compensation Insurance benefits. Workers' Compensation Insurance benefits can cover lost wages (after the first five calendar days of total or partial disability), medical bills, prescriptions and copays, and the cost of travel to and from your doctor's office. Once you notify your employer of a workplace injury, your employer is required to notify its Workers' Compensation Insurance Company. It is against the law in Massachusetts for an employer to fail to carry Workers' Compensation Insurance, to fail to report an injury to the insurance company, to discourage you from filing a claim, or to fire you because you have filed a Workers' Compensation claim. Pomfred Law Offices, PLLC represents employees in Workers' Compensation claims.
DISCLAIMER: The information you obtain at this site is not, nor is it intended to be, legal advice. You should consult an attorney for advice regarding your individual situation. Pomfred Law Offices, PLLC invites you to contact the office and welcomes your calls, letters and electronic mail. Contacting this office does not create an attorney-client relationship. The use of the Internet for communication with the law office or any individual member of the law office does not establish an attorney-client relationship. Please do not send any confidential or time-sensitive information to us until such time as an attorney-client relationship has been established.